Christmas Cards by Basic Invite
Before we get started, Basic Invite reached out to me about using their design services for our 2018 family Christmas Cards. While I received the products in this review courtesy of the company, all thoughts are mine and I only write about brands that I truly love.
When Basic Invite reached out to me, it was perfect timing! We had just finished an in-home family photo session with our photographer Meg Robinson and ordering Christmas cards to send out to our family this year was on my mind. It was an impossible task selecting just one favorite photo from our session and an equally hard task deciding which one of Basic Invite's over 500 beautiful holiday designs to use. I decided to keep things simple with Rooney's portrait as the centerpiece since the card would be doubling as somewhat of a birth announcement keepsake. Basic Invite is one of the few services that allows almost unlimited color options (and instant previews) online! Once you pick a design, you can change the color of each element on the card and with over 180 different color options, the possibilities are virtually endless. Some of the cards even have gold, silver, or rose gold foil options that are absolutely gorgeous. I ended up with black text (very original, I know…) so that it matched the colors in Rooney's little outfit.
Basic Invite also offers an address capturing service that allows you to share a link through social media to request your friends and family's addresses. The collected addresses are stored in your account and if you want the recipient address can be printed at no cost on all Christmas card envelopes. I simply posted a link on a Facebook status for our family members to head over to Basic Invite's site so that we could gather their addresses. Everyone thought it was a brilliant idea and I'm so glad that it was easy for everyone to use. While I plan to finish hand-lettering our envelopes this weekend, Basic Invite's envelope addressing service really leaves you with no excuse not to send out cards this year. They've thought of everything when it comes to saving you time and money. I'm especially excited that their envelopes are peel and seal so the envelopes can be quickly and securely closed without licking a single one!
Right now Basic Invite is offering 30% off with the coupon code holi30 if you would like to order some cheap holiday cards through their site! It's also a great time to think about sending out corporate holiday cards if your office is like mine. We send out notes to developers and volunteers that have worked with us throughout the year! I'm so impressed with the boutique quality of our Christmas cards and I'm already dreaming of which design to choose for Rooney's 1st Birthday Party next summer!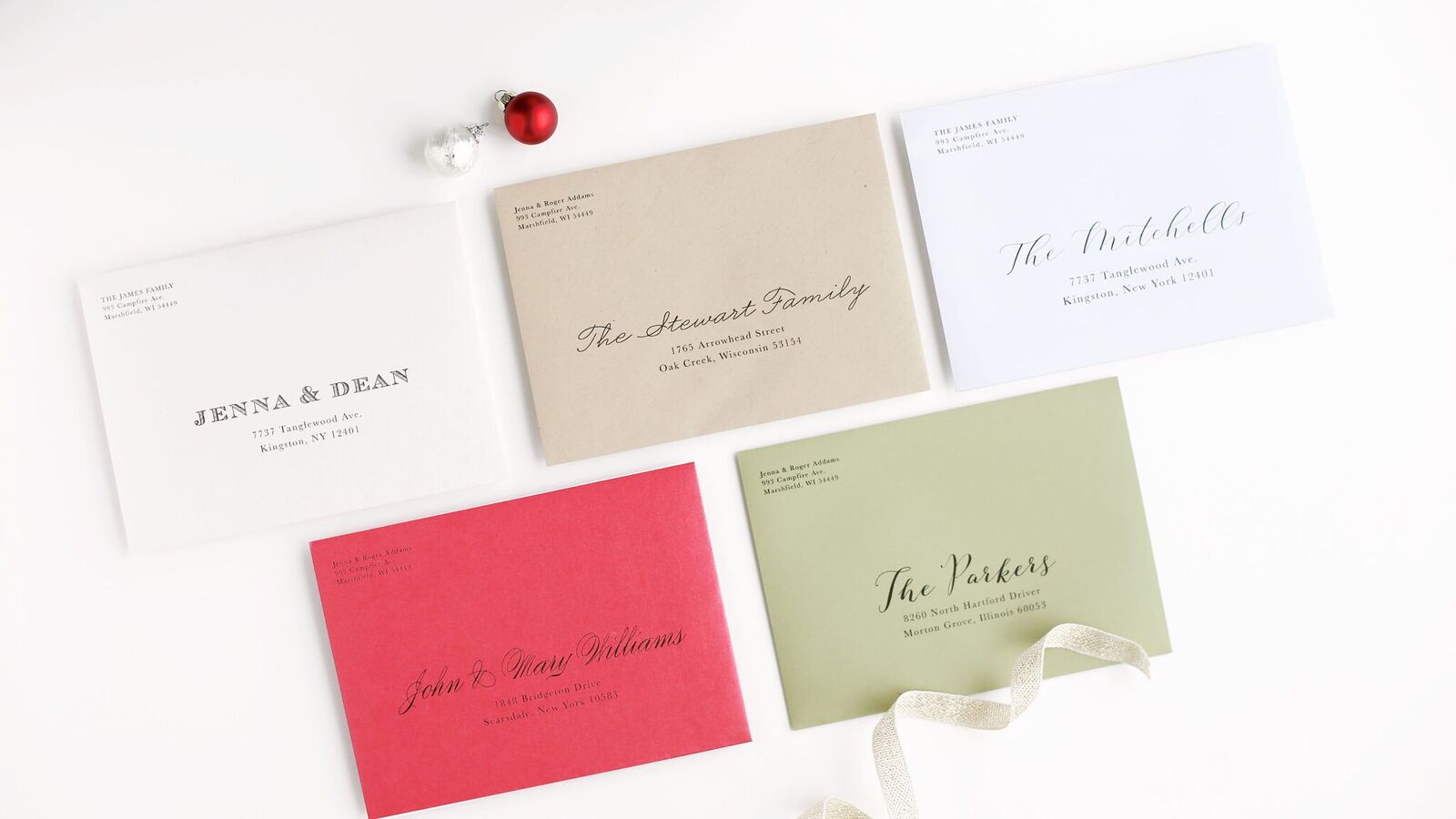 & free address collection